WORDPRESS 4 BUSINESS
A project with a vision to aggregate data and business processes along with reports that
help you make informed business decisions all from your WordPress dashboard.
100% GPL
Vision
With all the addons developed and released, below is the view we plan to develop for you
to see your customer's information. All in one place.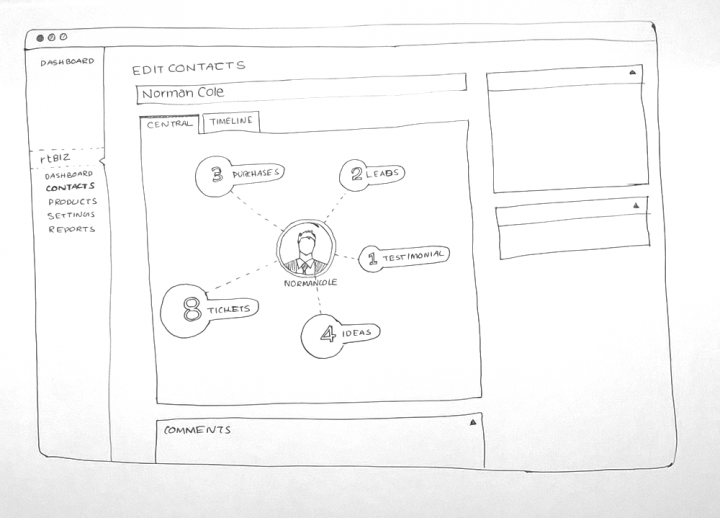 rtBiz Addons
Each addon is being built to handle a specific business process. They will work amazingly as independent units
and will also collectively give in-depth business reports.
A WordPress customer support plugin with email based and web based ticketing, store integrations including WooCommerce and EDD plugins.
Includes reports, email responders, filters and great accessibility for customers to create tickets.
Ideas
To enable your customer to submit ideas for your product or services.
With upvote and downvote options, reports and search filters, Ideas will be your easiest and most comprehensible suggestion box.
Under Beta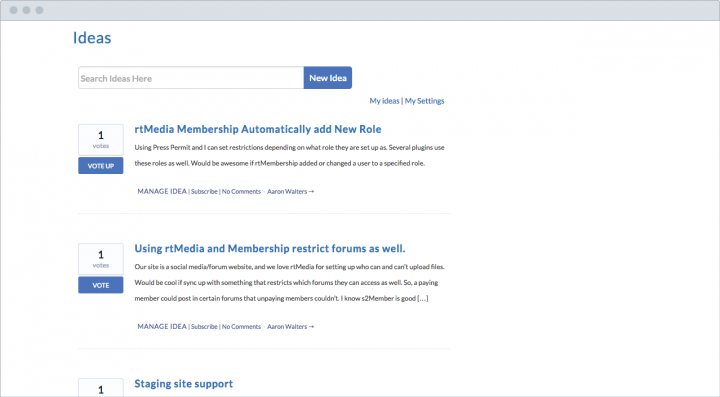 CRM
Aimed to manage sales process with features like sales pipelines, lead timeline view, lead creation via emails, notifications and teams.
Plus amazing reports that will help you make decisions to boost your sales.
Under Development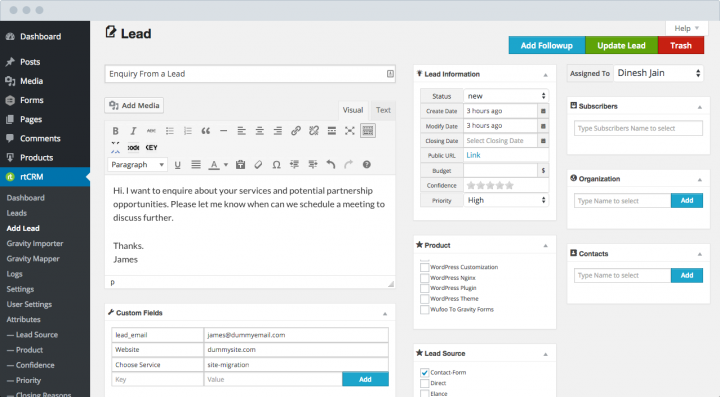 History
A plugin that will list browsing history, location, device information of your site users.
The objective is to know what your customers are looking for on your site to give them better service.
Under Internal Testing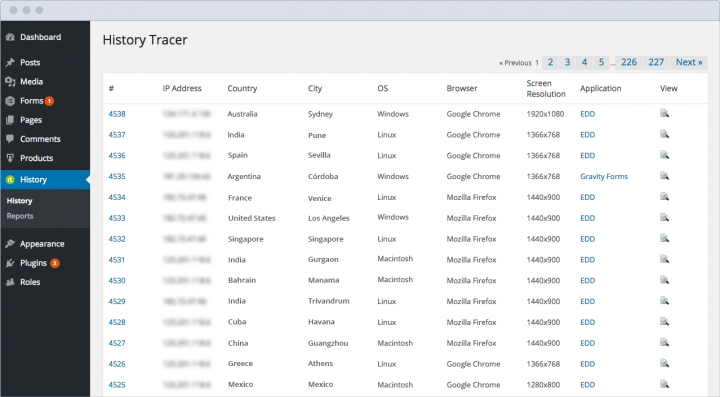 Portfolio & Testimonials
Dedicated plugins to manage your client portfolio, testimonials, case studies given by your customers.
The mapping with products and services will help you to efficiently use this data for marketing activities.
Under Development